New Volvo SUVs Near Worcester, Massachusetts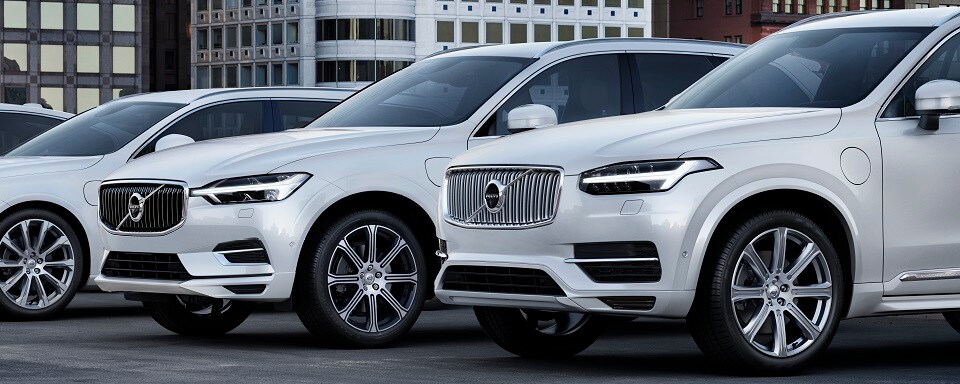 Experience Luxury as You Drive One of Our Volvo SUVs 
When you are searching for an SUV you are mainly looking for something that has ample space for both you, your family, and all of the stuff that comes with them, but sometimes you sacrifice luxury for convenience. When you purchase either the Volvo XC90 or Volvo XC60 SUVs you receive the same SUV like qualities, but without having to relinquish the comfort and elegance that you deserve.
What is a Luxury SUV?
Making something luxurious requires the end product to be all about you - the driver - and your passengers. Volvo SUVs are designed in such a way that you won't want to leave them once you are inside. From premium leather seating, to the materials used in the trims and counsels, to the added extras that make all the difference, you can tell how extravagant the Volvo SUVs truly are compared to other brand SUVs.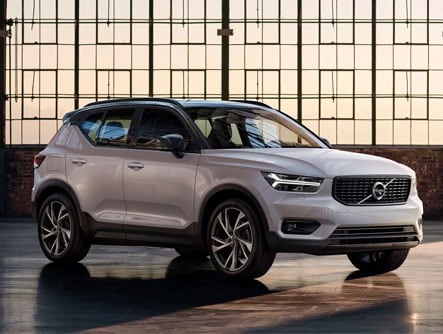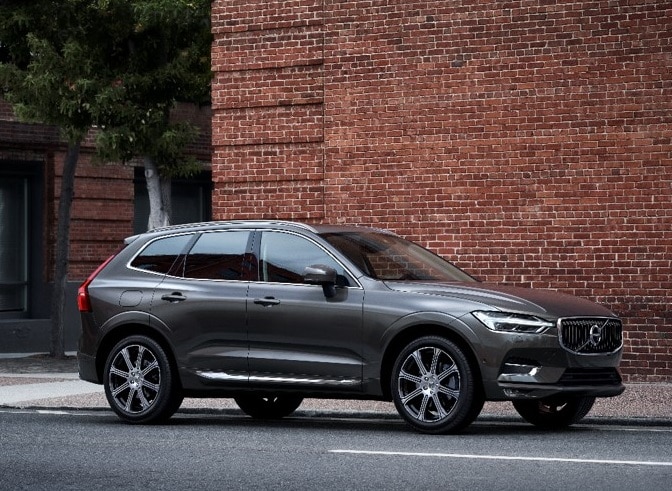 Explore the Volvo XC40 in Auburn
As both the newest and smallest member of the Volvo SUV family, the Volvo XC40 had no trouble keeping up with its more tenured siblings when it debuted, and it hasn't lost a step since. This compact crossover offers the latest in automotive technology that helps make your life easier as you drive from Leominster to Shrewsbury. If you want to take this exciting compact SUV for a spin, visit Patrick Volvo Cars near Sterling, MA today!
The New Volvo XC40 is available with two different engine choices. Both are 2.0-liter four-cylinder turbocharged units, but they're tuned differently to offer a different driving experience. The T4 is tuned for efficiency and offers Sutton, MA drivers up to 36 mpg highway and 25 mpg city. Output is still strong at 187 horsepower and 221 pound-feet of torque, so you won't be feeling left behind when the light turns green. Still, if you prefer power over economy, the T5 is available with 248 horsepower and 258 pound-feet of torque. This engine also gives you all-wheel drive for the Fitchburg, MA winter, and fuel economy remains respectable at 31 mpg highway and 23 mpg in town.
Inside, you'll enjoy a power-adjustable driver's seat and memory functions that include your seat and mirror positions. Dual-zone automatic climate control makes it easy for you to maintain the perfect cabin temperature, and when you have a passenger they can adjust theirs as well. An available power panoramic moonroof and standard 12.3-inch digital instrument cluster complete the cutting-edge looks of the Volvo XC40 with high-end features you'll always love.
Volvo XC40 Recharge
You will soon have the option to buy an all-electric Volvo SUV in the Worcester area. The Volvo XC40 Recharge churns out an impressive 402 horsepower and has a range of over 200 miles so you can even take on extended road trips with ease. Even better, you can charge 80 percent of the battery in just 40 minutes, so stopping for lunch will get you another 160+ miles.
Volvo XC60 and Volvo XC60 Hybrid in Auburn
With enough seats to fit up to five people and the option of folding down the rear seats to create up to 67.4-cubic feet of cargo space, you are sure to fit whomever and whatever you need to with ample space for both leftover. You and your passengers can relax in standard leather seats and listen to your music clearly from a 12-speaker Harman Kardon audio system as you drive safely around town. Your passengers can look out the panoramic sunroof or utilize your XC60 SUVs Wi-Fi Hotspot while you use the Real Time Traffic Navigation system to get to your destination easily.
Volvo has also created an XC60 Hybrid that can keep more money in your pockets as you spend less at the gas station. We all know how expensive driving an SUV can be, so any little bit helps.
Volvo XC90 in Auburn
The XC90 is a little bit larger than the XC60, but it's just as luxurious. You can fit up to seven people with an extra third row and, when all of the rear seats are folded down, can use up to 85.7 cubic feet of cargo space. No need to jam your daughter's soccer team into the back, there is enough elbow room for everyone, including those rouge soccer balls in the rear. Enjoy a 19-speaker Bowers and Wilkins sound system as you run your fingers over the Nappa leather and flame birchwood interior and put your mind at ease as you head down those back roads, knowing the Large Animal Detection is keeping a third eye out for you. Utilize all of the available technological safety systems to ensure that you are safer on your journey.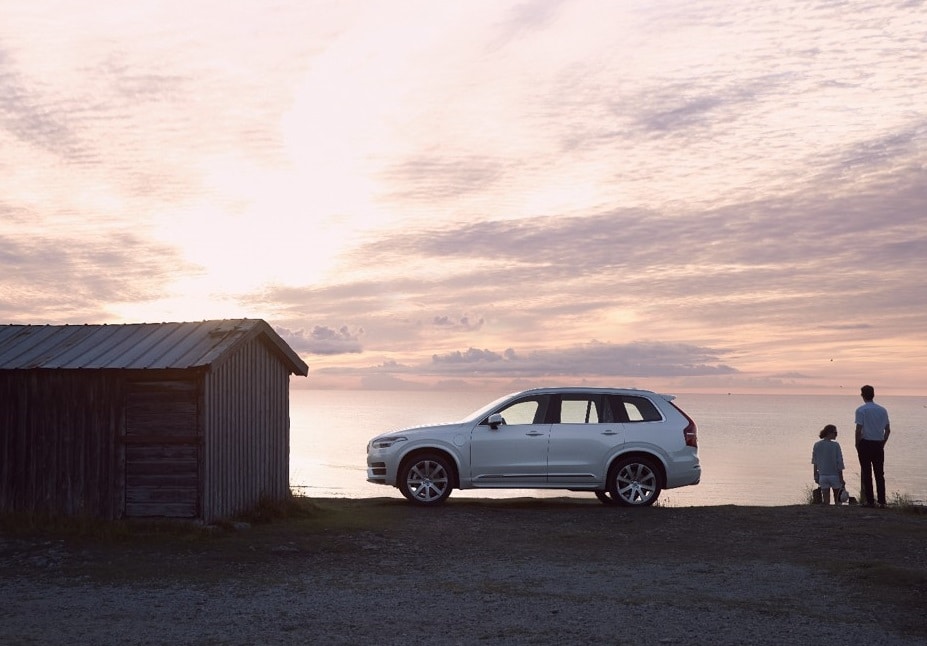 Come See Our Selection of Volvo SUVs in Auburn
These are just some of the many outstanding features that these Volvo SUVs have either standard or available. We encourage you to come test drive the Volvo XC40, XC60 and Volvo XC90 in Auburn. Feel the luxury behind it as you explore all of its capabilities. Contact our team or come to our Volvo Cars Auburn dealership to schedule your test drive today!